Speaker of the House, Joe Strauss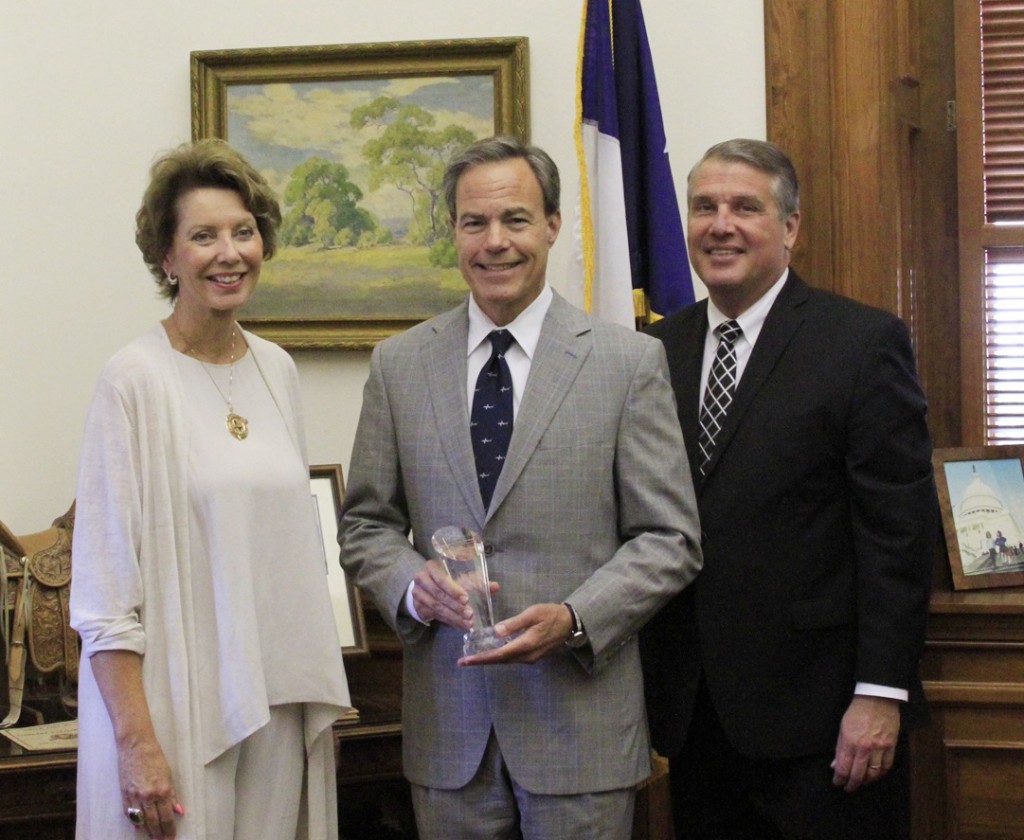 Texas PTA's Legislative Advocate of the Year must be a statewide elected official who is a past or present supporter of PTA legislative priorities and a frequent champion of Texas students. Additionally, those honored should stand on a record that demonstrates initiative in one or more of the following:
Enhance the quality of life and education for children and youth.
Strengthen families.
Improve child safety standards.
Lend significant support to a current Texas PTA priority.
Work with leadership to overcome obstacles to legislation.
During the last legislative session, Texas PTA recognized the Honorable Speaker Joe Straus (R-San Antonio) as its 2015 Legislative Advocate of the Year. In his fourth term as Speaker of the House, Straus proved he is truly a friend of Texas children through his support of several pieces of legislation impacting children and youth including:
Earmarking $1.2B in new money for public schools.
Encouraging a bi-partisan group of House members to work throughout the interim to develop a new system of school funding and prioritizing the legislation that resulted from the work, HB 1759, for debate in the House. In the end, the members were not prepared to move forward with the legislation, but an important debate was begun.
Supporting and encouraging the development of a new system of accountability for public schools that focuses more broadly on the work of schools.
Supporting fast track legislation to offer an alternative for 2014-2015 seniors who passed all required courses but been unable to pass one or two end-of-course exams.
Supporting legislation to create an alternative method of assessing writing, and legislation requiring state-mandated assessments to be validated by an independent entity and ensuring that there are appropriate limits on the length of time a test may take to be completed.
Supporting legislation requiring the Texas Essential Knowledge and Skills to be reviewed.
Speaking after the presentation, Leslie Boggs, then President of Texas PTA said, "I was honored to present Texas PTA's Legislator of the Year award to Speaker Joe Straus today. Speaker Straus' actions improved our system of public schools, expanded opportunities to some of our most at risk students, and in doing so helped to re-enforce Texas PTA's mission to make every child's potential a reality."