LAUNCH Swag is guaranteed in the mail
if you register by September 21!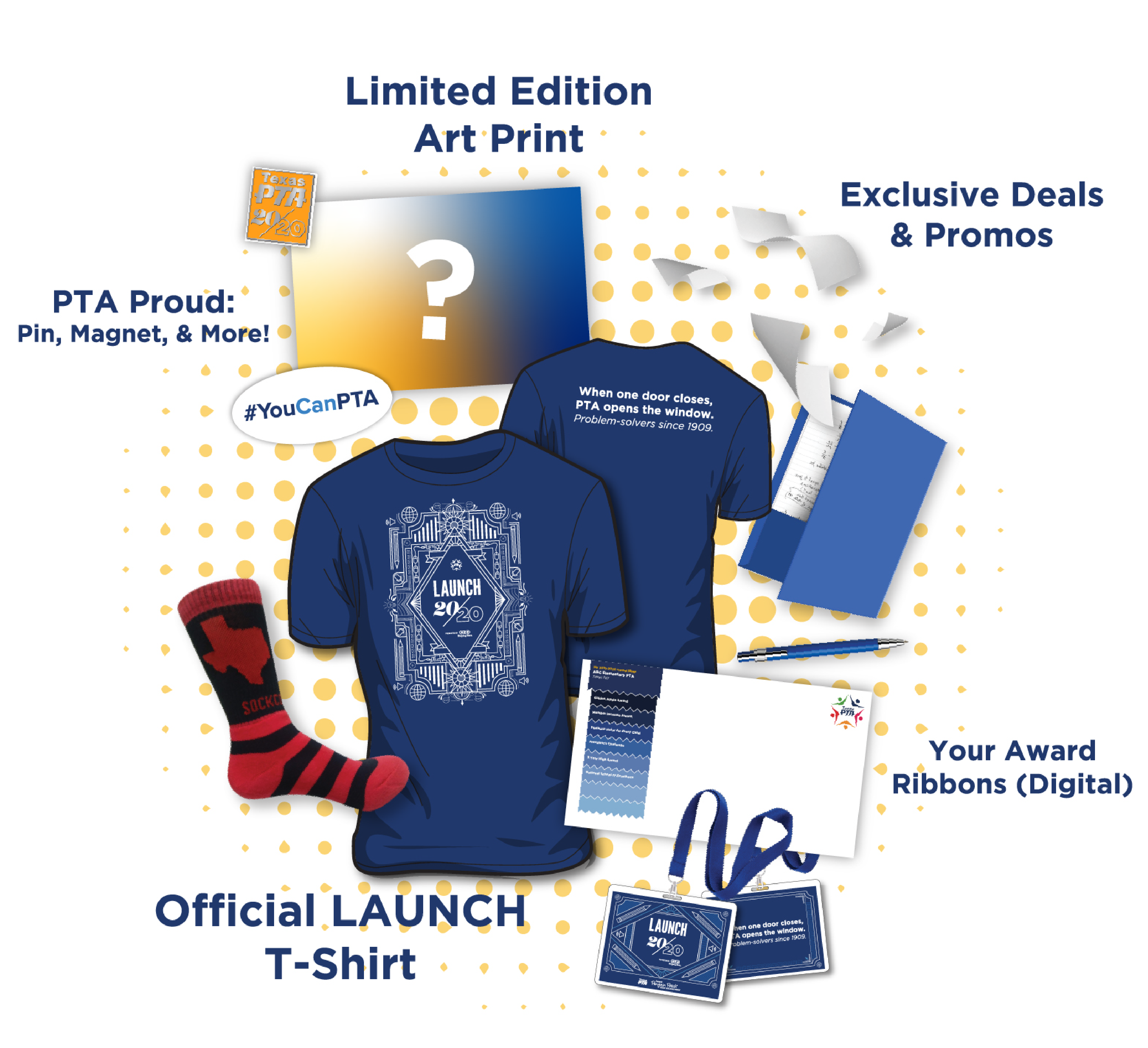 What You Get:
✓ LAUNCH t-shirt
✓ Head to toe state pride with TX socks
✓ Limited edition art print
✓ PTA Proud: pin, magnet, and more
✓ Exclusive deals and promos
✓ Event badge and lanyard
✓ NEW! LAUNCH notepad
✓ Your 2019-2020 award ribbons delivered digitally!