2023-2025 Texas PTA Board of Directors Election Information
Texas PTA Bylaws Article VIII Nominations and Elections. Section 3. Election of Officers and Directors-at-Large. With the exception of the president, officers and elected directors-at-large shall be elected by ballot at the annual meeting in oddnumbered years. If there is no more than one nominee for an elected position, the nominee shall be declared elected by the President.
President, Jennifer Easley
Contested Positions
VP Field Service
Slated: Dawn Watson
Self-Nominated: Suzanne Danhof

Four Elected Director-at-Large Positions
Slated: Karen Burnell
Slated: Dominique Harvey
Slated: Stephanie Holdren
Slated: Ayesha Saleem
Self-Nominated: Adrian Hicks
Uncontested Positions
President-Elect, Slated: Heidi PeCoy
VP Leadership, Slated: Kelley Thomas
VP Membership, Slated: Georgia Strickland
VP Programs & Resources, Slated: Melinda Samberson
Secretary, Slated: Tracey Bergfield
Treasurer, Slated: Kim Belew


Learn More About the Candidates
Candidates running for a contested office will be voted on by eligible members during the annual meeting at LAUNCH 2023. To help our members learn more about these candidates, we've compiled their information and a link to their candidate speech into a candidate information document. Click the button below to learn more.
Click here for contested candidate info and speeches
2023 Texas PTA Nominating Committee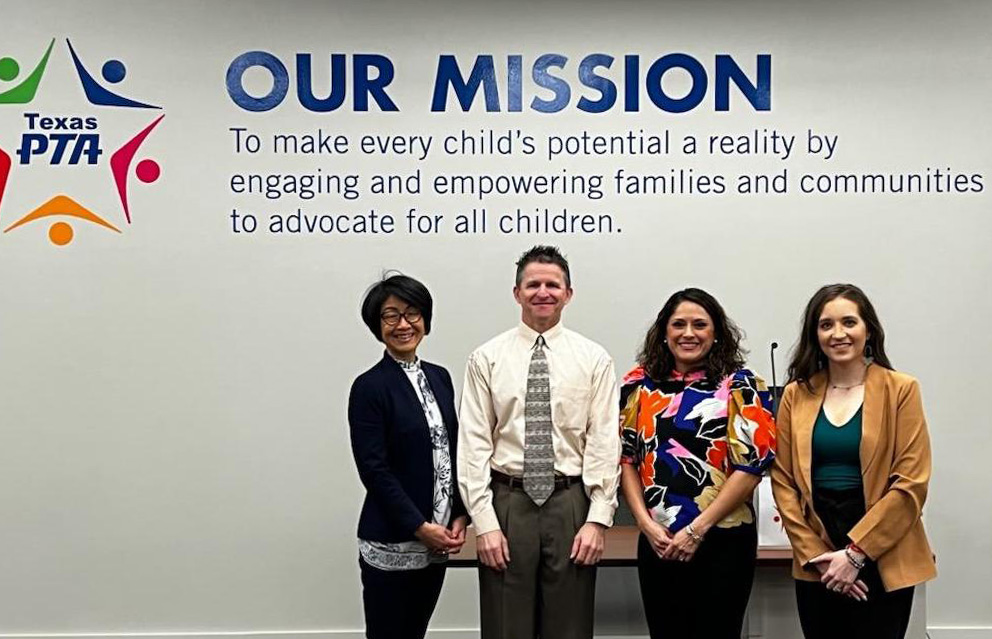 Many thanks to the Texas PTA Nominating Committee!
Eddy Morelock, Chair
Marisa Flores-Mascorro
Risa Ginther
Kamie Herrera
Nominations from the Floor — now closed
Texas PTA Bylaws ARTICLE VIII Nominations and Elections. Section 2.Nominations from the Floor. Nominees from the floor shall give notice in writing to the Texas PTA President in care of the Texas PTA Office no later than 5:00 p.m. (Central Time) on April 15 in odd-numbered years. The names of the nominees from the floor shall be included in the notice of the annual meeting held in odd-numbered years.
Texas PTA Election Policy Self-Nomination Procedures. Those wishing to self-nominate for an elected position, must complete and mail the Self-Nomination to Run from the Floor application by the deadline provided in Texas PTA's Bylaws.
Serve on a Texas PTA Standing Committees or Team — now closed
Texas PTA is seeking members to serve on Standing Committees for a two-year term, beginning July 24, 2023. All committee assignments are appointed by and serve at the request of the Texas PTA President. The application will close on April 24, 2023. References are due by May 8, 2023. Applicants will be notified of results by July 25, 2023.