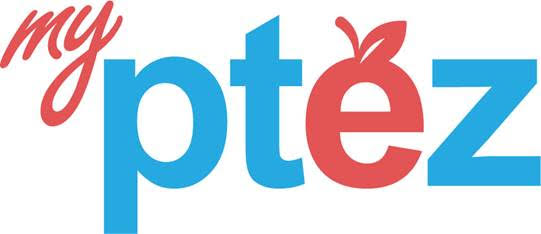 Texas PTA is proud to partner with Gray Step Software to offer our PTAs a free cloud-based membership tracking solution, myPTEZ (formerly PTAEZ), along with affordable financial management system options, all in one place.
Why myPTEZ?
Membership Management
myPTEZ captures all the relevant details of anyone who joins your Local PTA through JoinPTA.org, in real time.
myPTEZ easily allows members who joined in person to be easily entered online.
Plus, myPTEZ makes the Membership Chair's job easier, including:
✓ Reporting
✓ Digital roster to track membership
✓ Simplified membership roster and dues submission to Texas PTA
Financial Management Systems
PTAs that want to manage their membership and finances in one place have multiple affordable options with myPTEZ. Their financial management system is ready today for any PTA wanting to begin a subscription. And you will find your setup a breeze thanks to myPTEZ's knowledge of PTAs in Texas!
The Difference
Texas PTA volunteer and staff leadership conducted in-depth research on viable options for comprehensive membership and financial solutions. We are thankful for the opportunity to work with Gray Step Software. Their commitment to training and customer service far exceeded our expectations. myPTEZ comes highly recommended by California PTA, whose size and scope of needs are comparable to those of Texas.
What should I do?
If your PTA is not currently listed on JoinPTA.org, consider being added so your PTA can access the free cloud-based membership management solution through myPTEZ. For more information, visit Texas PTA's JoinPTA.org FAQS page here. Then consider subscribing to any one of myPTEZ's multiple financial management solutions.
Visit myPTEZ online today!
Questions on myPTEZ
Q1: How do I get a myPTEZ account?
All PTAs listed on JoinPTA.org receive a membership management account at no charge from myPTEZ.
Q2: How do I access my account on myPTEZ?
Once your banking information is verified by Texas PTA through the ACH Authorization Agreement, you should receive an email from myPTEZ (from no-reply@graystep.com) with your login credentials.
Q3: What if I can't find the email with my login credentials?
Please search your inbox and your spam folder for the email that was sent to you from no-reply@graystep.com. If you still cannot find it, contact leaderengagement@txpta.org to request that they be sent to you again.
Q4: As a new PTA President, how can I get my login credentials?
If your PTA is already using myPTEZ, the immediate past President will need to share the myPTEZ account login credentials. If those login credentials are not available, the incoming President must visit https://www.myptez.com/support, click "support ticket," and submit a request for new login credentials. The request must include your PTA ID# and a copy of the meeting minutes that show the election results.
Q5. How will I know when someone joins my PTA and who they are?
Login to your myPTez account for a full list of members who have joined at JoinPTA.org. Choose Membership Management from the dropdown list under the Admin button (upper right).
All current year members will be listed on the screen. Click Print Directory (lower left) to pull and print a list of all current year members. To exclude members that may have been added manually, uncheck "From PTA" in the Source section. Choose the EXCEL format to print a list that can be sorted by the different fields. NOTE: This report will include the member-Paid Date so you know when the member joined and can match up the number of members joined in a given month to the ACH payments from Texas PTA.
Q5: How will I see my members?
Good news! Members who join on JoinPTA.org will automatically be added to your free myPTEZ membership tracking account.
Q6: Can I add members who joined with cash or check?
Absolutely! You can manually enter or upload any members who paid you by check or cash. You must continue mailing to Texas PTA the national and state dues for members who made their payment directly to your PTA. To prevent errors and duplication of members within your PTA records, we recommend that the Local PTA manually add or upload these members in your myPTEZ account, print the "Dues Summary" report in myPTEZ, and mail that along with a check for the amount specified on the report to Texas PTA at 408 West 11th Street, Austin, Texas 78701 to report those members.
Q7: What reporting is available in the free membership platform?
The Print Directory Report shows all members that joined on JoinPTA.org and those added manually. The Print Dues Summary Report only shows members that were manually added. A printed copy of the Print Dues Summary Report should be included when you mail state and national dues to Texas PTA.
Q8: How do we transition and close out our books at the end of the school year?
There is nothing for you to do at the end of the School year in myPTEZ. At the end of July, all accounts are locked for editing. You will still be able to access your previous years' roster; you just won't be able to edit or add new members.
Q9: How is JoinPTA.org related to myPTEZ?
Texas PTA has partnered with myPTEZ to offer Local PTAs a free, cloud-based membership tracking system. When people join your PTA at JoinPTA.org, their name is added to your myPTEZ account.
You will receive an email from myPTEZ with login instructions. Follow these instructions to access your free membership management account.
Start inviting people to join your PTA on JoinPTA.org.
Track all members who joined on JoinPTA.org in your free myPTEZ membership management account.
You can also upload members who joined in-person to your free myPTEZ membership management account.
You can print reports from your myPTEZ membership management account.
You can use myPTEZ to invite last year's members to join again in the next year.
Q10: Am I required to use myPTEZ for our membership management needs?
PTAs are not required to use myPTEZ. If your PTA is listed on JoinPTA.org, we strongly recommend you monitor your free myPTEZ membership management account as it is the fastest way to know who joined your PTA on JoinPTA.org. Texas PTA thoroughly vetted companies that offer membership and financial management systems and chose myPTEZ for their great products and customer service.
Q11: Is my PTA required to purchase the financial management system also offered by myPTEZ to participate in JoinPTA.org?
While myPTEZ is Texas PTA's preferred vendor for cloud-based financial management systems, it is not required. If your PTA chooses to use any of myPTEZ's financial management systems, it will be automatically connected to your membership management account. myPTEZ's financial management systems require an annual fee. To learn more about myPTEZ's financial management systems, please contact myPTEZ.