Hey there, dedicated PTA leader! I want to remind you that you're never alone on this journey. Being a PTA leader comes with some amazing perks and one of the best is the incredible training resources and support network you have at your fingertips.
But wait, there's even more goodness! We've got a secret weapon just for you – a seasoned PTA volunteer known as a Field Service Representative (FSR). These folks are like PTA legends, with years of training and experience under their belts. And guess what? They're here to make your life as a PTA leader easier than ever. Some PTAs are even supported by a council with a Council President (CP). You can track down your FSR and/or CP by clicking on the "Need Help?" tab on the Local Roster.
PTA is a force to be reckoned with – a tribe of parents, teachers, school staff, and community champions united by a common goal: making every child's potential a reality. While other groups might be all about the dollars, PTA goes above and beyond. It's about nurturing family engagement and helping students shine on every inch of their school grounds.
Huge kudos to you for stepping up as a PTA leader and making a real difference in your CommYOUnity. Your dedication is shaping a brighter future for these kids, and that's something truly special. So let's team up and keep pushing for every child's success. You're making waves, and I'm here to cheer you on every step of the way! 🌟

Jennifer Easley
Texas PTA President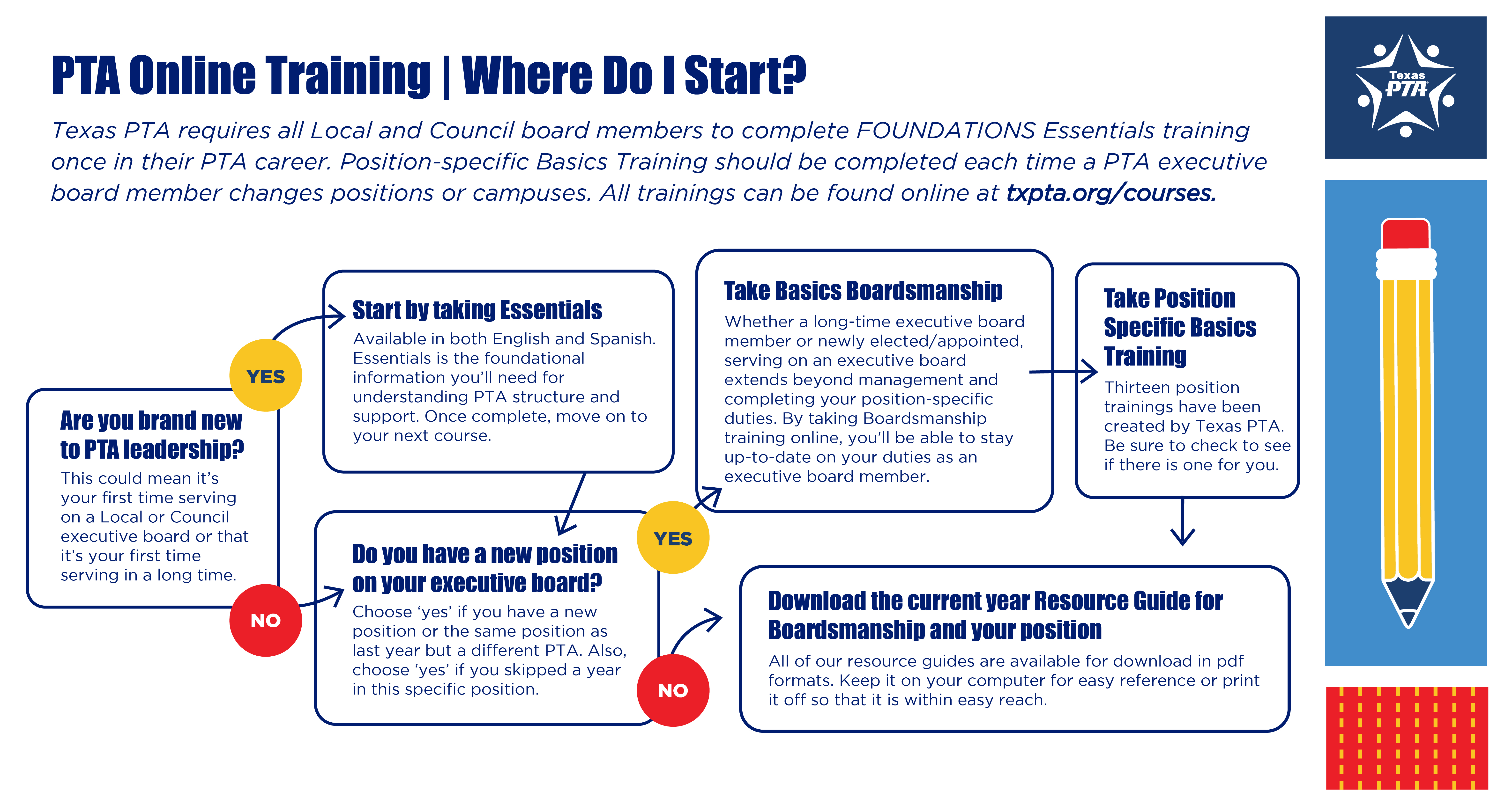 Haz clic aquí para ver el gráfico de PTA Online Training en español.