Legacy of Leadership
From our humble beginnings in 1909, Texas PTA has grown into the state's largest child advocacy association with over 500,000 members. Our success has been driven by the grassroots leadership of concerned parents, educators, and community members who are dedicated to making every child's potential a reality. Texas PTA is proud to offer Emerging Leaders Academy (ELA) to help ensure a new generation of dedicated leaders who are working to support student success!
About ELA
PTA's commitment to engage families and communities as powerful advocates for children reaches across all cultural and socioeconomic boundaries. The Emerging Leaders Academy is an opportunity to identify and support dedicated volunteers from diverse backgrounds, while equipping them with skills to become effective, successful leaders within PTA and throughout their communities. This series of four, in-person sessions will provide participants with proven strategies in outreach, communication, advocacy, and family engagement.
Who Is an Emerging Leader?
Whether it's the PTA volunteer who organizes the multicultural night at your campus or a co-worker who organizes a reading program at the local library, leaders can be found in every corner of our communities. ELA seeks to support a diverse group of volunteers who are committed to creating successful schools through these fundamental characteristics:
Demonstrates a passion for our vision that every child's potential is a reality.
Exhibits visionary and forward-thinking leadership qualities.
Reflects professionalism, integrity, and PTA values.
Believes PTA should be an inclusive association for all.
Strives to increase family engagement through programs and PTA membership.
Seeks personal development to provide long-term leadership within their community.
ELA Class of 2023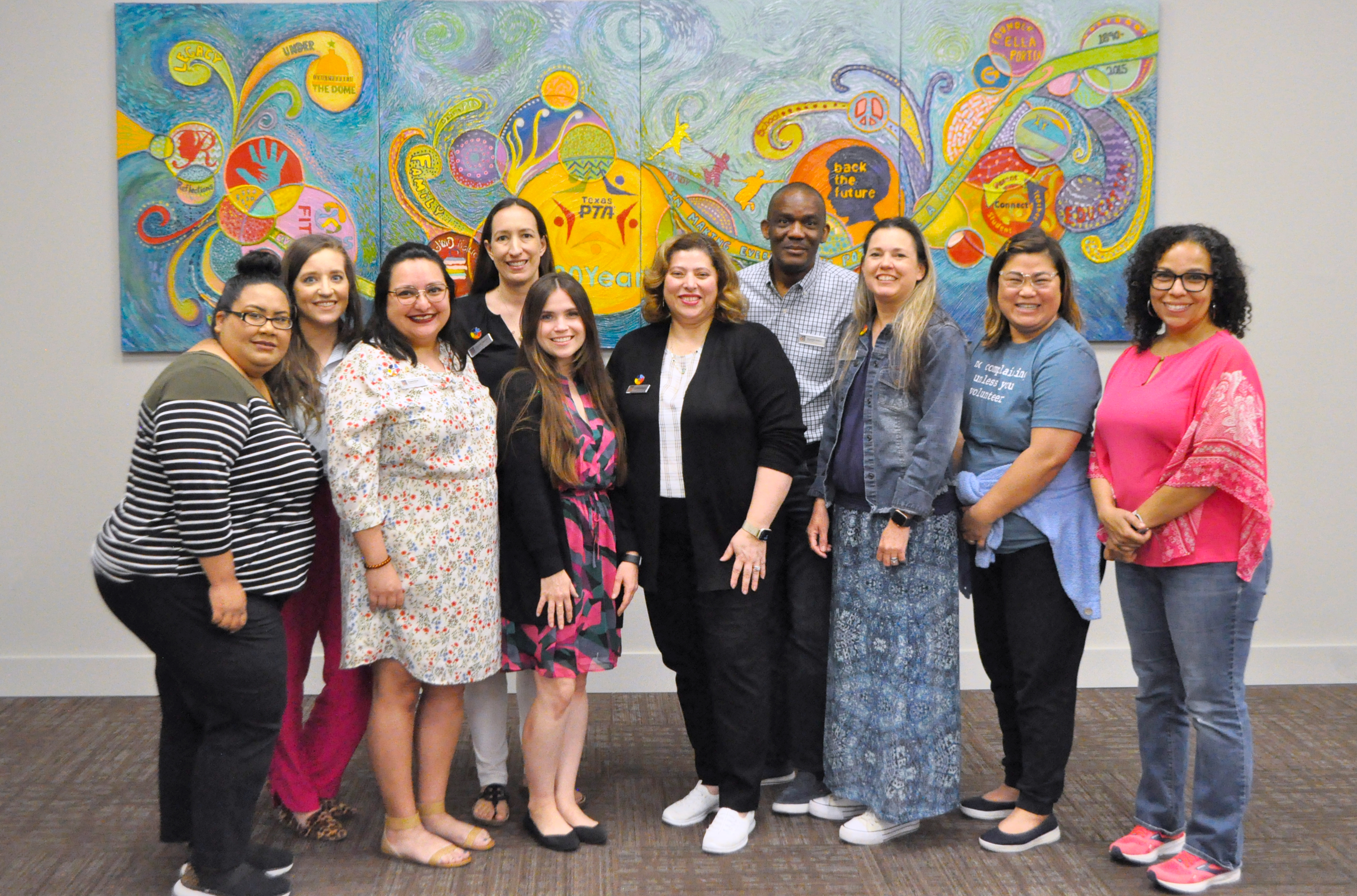 Click here to view graduation and behind-the-scenes photos.

Jessica Alexander, Comal ISD
Kamie Herrera, Pine Tree ISD
Christina Lawrence, Lewisville ISD
Ehiyamen Osezua, Austin ISD
Crystal Rivas, Northside ISD
Guadalupe Sanchez Lynch, Fort Worth ISD
Dominica Sequeira, Frisco ISD
Jenny Solo, El Paso ISD
Nicole Willis, Humble ISD
Curtina Wilson, Mansfield ISD