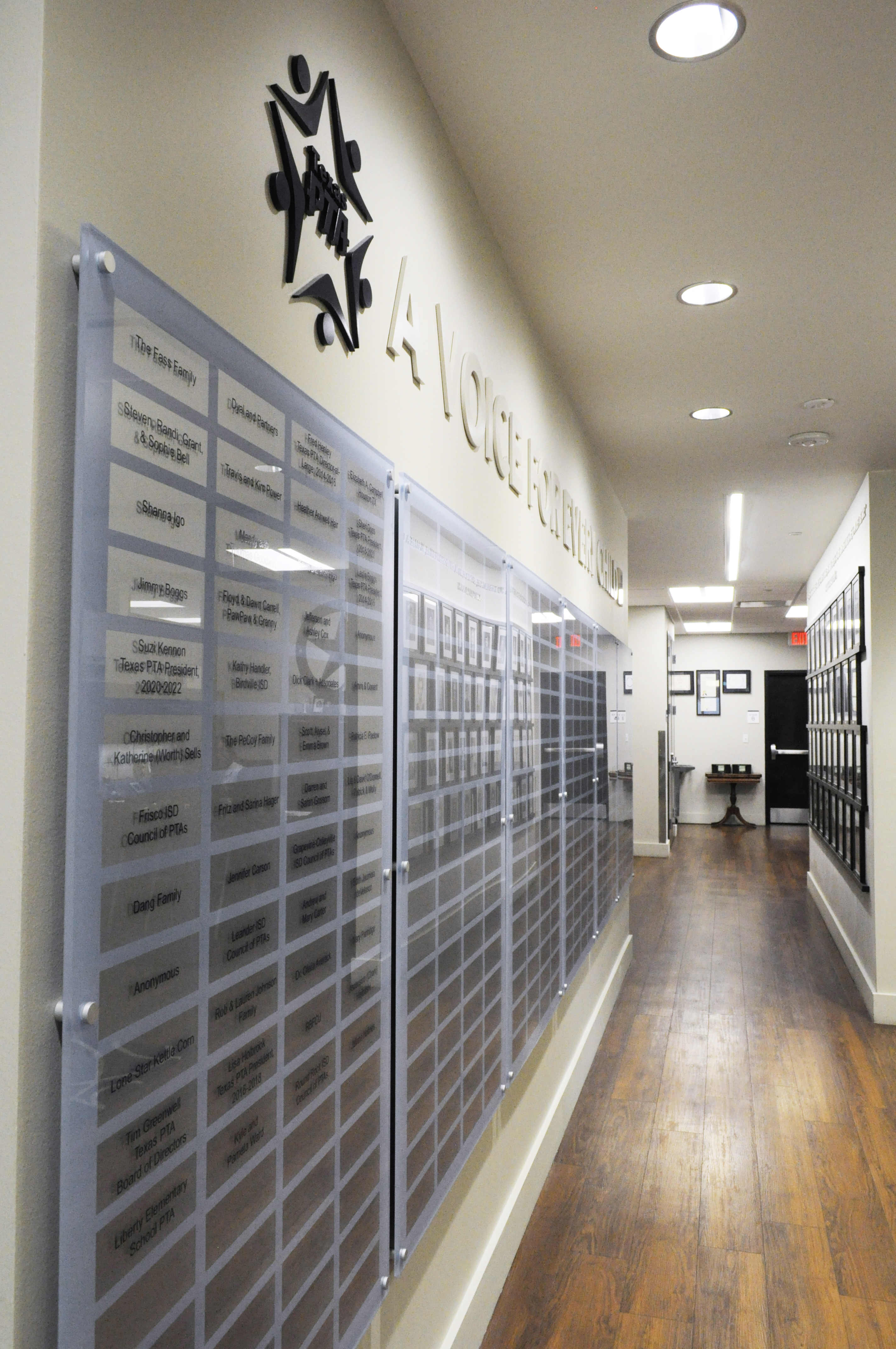 The 408x408 Honor Wall stands as a testament to the commitment for Texas students and schools shared by so many people. Through the 408x408 Honor Wall, Texas PTA is pleased to acknowledge the gifts made by our volunteers and friends. Your gift will help support statewide programming and resources and help to further the mission of the association.
Hear from Immediate Past State President Sheri Doss.
Each tile is inscribed with the name of the benefactor or tribute of your choosing.
Giving the gift of the 408x408 Honor Wall is the perfect way to recognize an anniversary or milestone, celebrate a Local or Council PTA, or commemorate someone's memory.
Champion - $408
Advocate - $204
Supporter - $102
Your gift in the amount of $102, $204, or $408 may be made in a single payment or installments. Payments can be made in up to 12 monthly or 4 quarterly installments.
Note: Installation of donor names will take place after full payment is received.