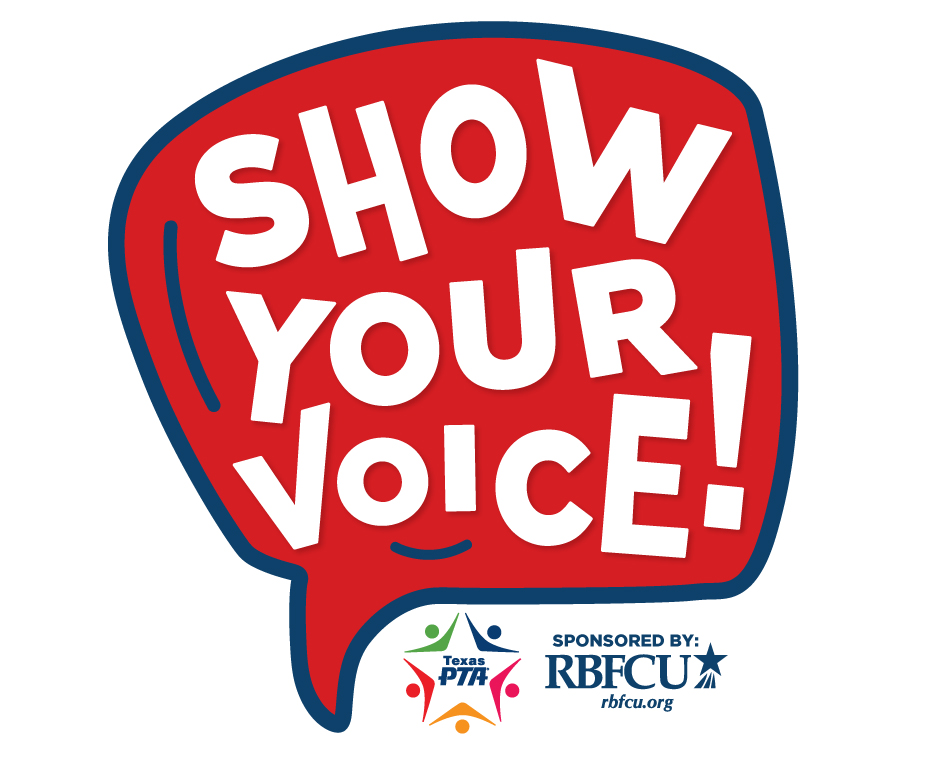 Texas PTA received over 800 entries for state-level judging, and we are proud to award nearly 600 of those entries! We are always amazed at the creativity and mastery that students show year after year. We thank all participating students for their outstanding work that truly showcased this year's theme! And, of course, many thanks to all Local, Council, and state volunteers.
All entries awarded with an Overall Award of Excellence, Award of Excellence, Award of Merit, or Honorable Mention were celebrated at Texas PTA's Reflections Awards Ceremony on April 29th in San Antonio.


National PTA Reflections Results
We're incredibly proud of the 19 brilliant Texas artists who were awarded at the national level—the most of any state in the country! Click here to see a complete list of national awardees and click here to see their entries in our Reflections gallery.
Texas's own Nia McNight, from Booker T. Washington High School in Dallas ISD, was just one of seven students in the entire country to be awarded top honors at national-level Reflections! Nia earned Outstanding Interpretation in Dance Choreography for her beautiful, moving piece, Where Did the Night Go?.

Texas PTA Outstanding Interpretation Award
From all the entries advancing to National PTA, Texas PTA selected one special artist from each arts category to receive this prestigious Outstanding Interpretation Award. Only seven students receive this honor each year! Honorees and their families are invited to the back the future Brunch during Texas PTA's annual conference, LAUNCH, where hundreds of PTA leaders from around the state will celebrate their contributions to arts education.

State Outstanding Interpretation Awardees
Texas PTA Reflections Results
Congratulations to our Overall Award of Excellence recipients, selected from our amazing pool of state-level awardees. Click the links below to see the list of recipients at each level.
Primary (Pre-K - 2nd) Award Results
Intermediate (3rd - 5th) Award Results
Middle Junior (6th - 8th) Award Results
High School (9th - 12th) Award Results
Special Artist (Pre-K - 12th) Award Results
View the complete results as an alphabetical list or sorted by arts category for all entries judged by Texas PTA. Entries not awarded will receive participation recognition via mail.


Online Gallery
Visit the Texas PTA Online Reflections Gallery to view the 30 State-level Reflections entries that advanced to National PTA! All current awarded entries will be added by the end of May.


Recognition and Awards